bio
"Communicating with color, joy and grace"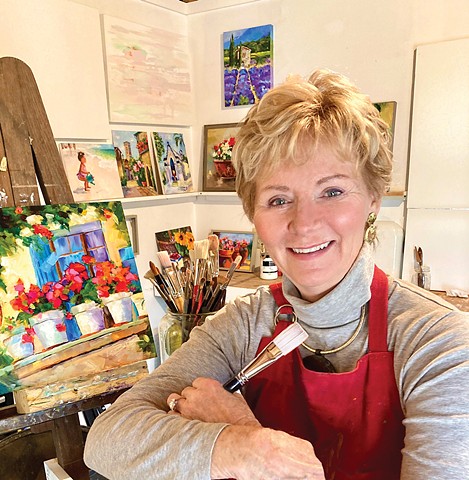 At the early age of eight, Lee was drawn to the creative arts: drawing, painting, design and dance. During her fourth grade study of space travel and the planets, her logo was chosen as the official logo for the class rocket and that spurred Lee to continue to pursue her creative passions in high school and college.
After graduating from Auburn University in 1970 with a BFA degree in Visual Design, she worked as Art Director for KODE-TV in Joplin, Mo. and later WAAY-TV in Huntsville, AL. In 1985, with her husband/graphic designer, Jonathan, by her side, they started Baker & Baker Design,Inc., a full service advertising agency. As the agency grew and grew, they eventually partnered with Craig Woodward in 2005 to form Bakerwoodward Communications, Inc. with a focus on persuasive messaging through comprehensive advertising solutions for print, outdoor, broadcast, digital services, custom web development, logo design and branding, as well as and other traditional media vehicles.
In 2018, Lee began to pivot from strictly design to her other love – the fine arts, especially oil and acrylic painting, drawing and watercolor. During this time Lee was tutored by highly acclaimed American artists including Gina Brown, Barbara Davis, Aaron Westerberg, Dreama Tolle Perry, Tina Garrett and others. Upon retirement from Bakerwoodward in early 2021, Lee set up her home studio where she paints still life, florals and landscapes in the alla prima technique. "My love of color and the interaction of light and values through loose brushstrokes defines my work."
Lee paints mostly in oils in the Impressionist style because of the richness and depth afforded by that medium. She loves to capture the beauty of light on subject matter that evokes memories and smiles through her artistic expression. When not in her studio, Lee loves to travel and be inspired by the world around her, especially France, Italy and hopefully soon a trip to Portugal.